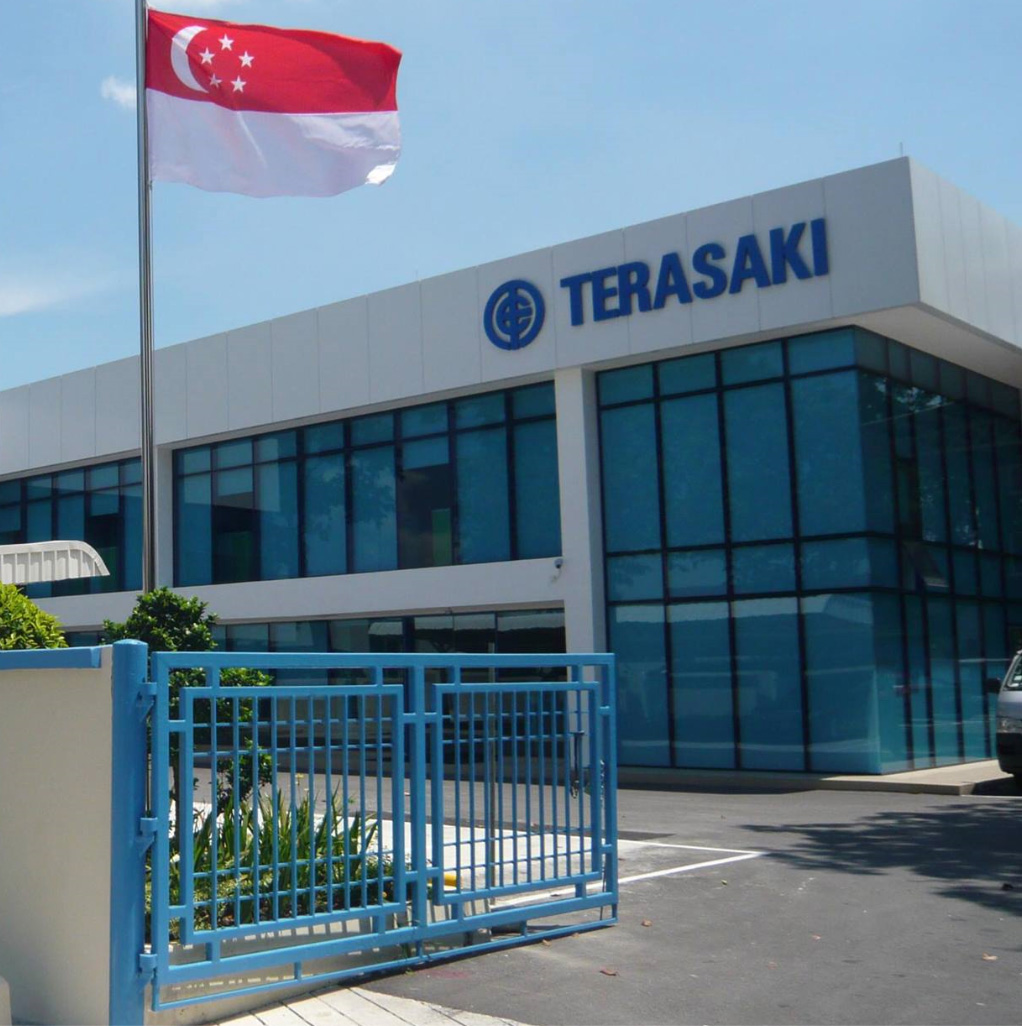 About Us
TERASAKI ELECTRIC CO. (FE) PTE LTD was set up in 1973, specialising in the design and manufacture of high quality power distribution and control systems for customers worldwide.
Over the decades, it has grown and established itself as a leading international electrical switchboards and control systems manufacturer in the region. As a world class manufacturer, it is backed by an internationally recognised ISO9001, ISO14001 & ISO45001 certification and its proven track records which is a further assurance that its customers are provided with the best quality products and services.
TERASAKI (FE) presently employs a staff strength of more than 200 ranging from managers, supervisors, engineers to production staff. The technical expertise, concept and design of its switchboards and control panels are similar to those made by Terasaki Japan.
All major components such as circuit breakers, automatic control devices, are imported from Terasaki Japan for assembly in Singapore. Our products are also of customised design tailored to suit our customers' requirements.
TERASAKI (FE) have a complete in-house facility ranging from design, metalworks, busbar works, painting, assembly, quality control, testing and commissioning and servicing.
Our products are supplied to various countries for the shipbuilding, ship repairing, oils gas industries, power generating plants, petro-chemical plants, commercial constructions. They are manufactured to conform to the international standards such as IEC, BS as per customers' requirements.
Terasaki 50th Anniversary – The Past, The Present and The Future