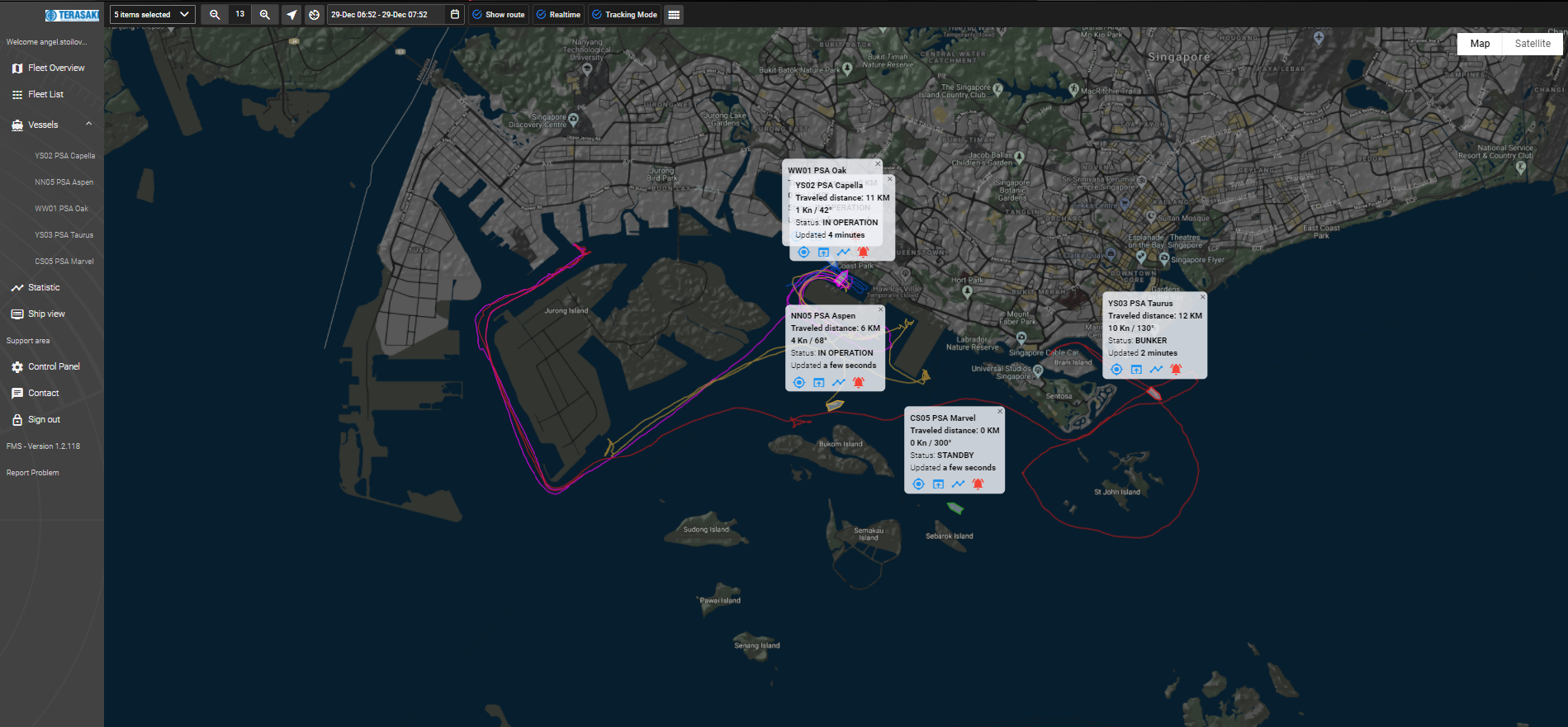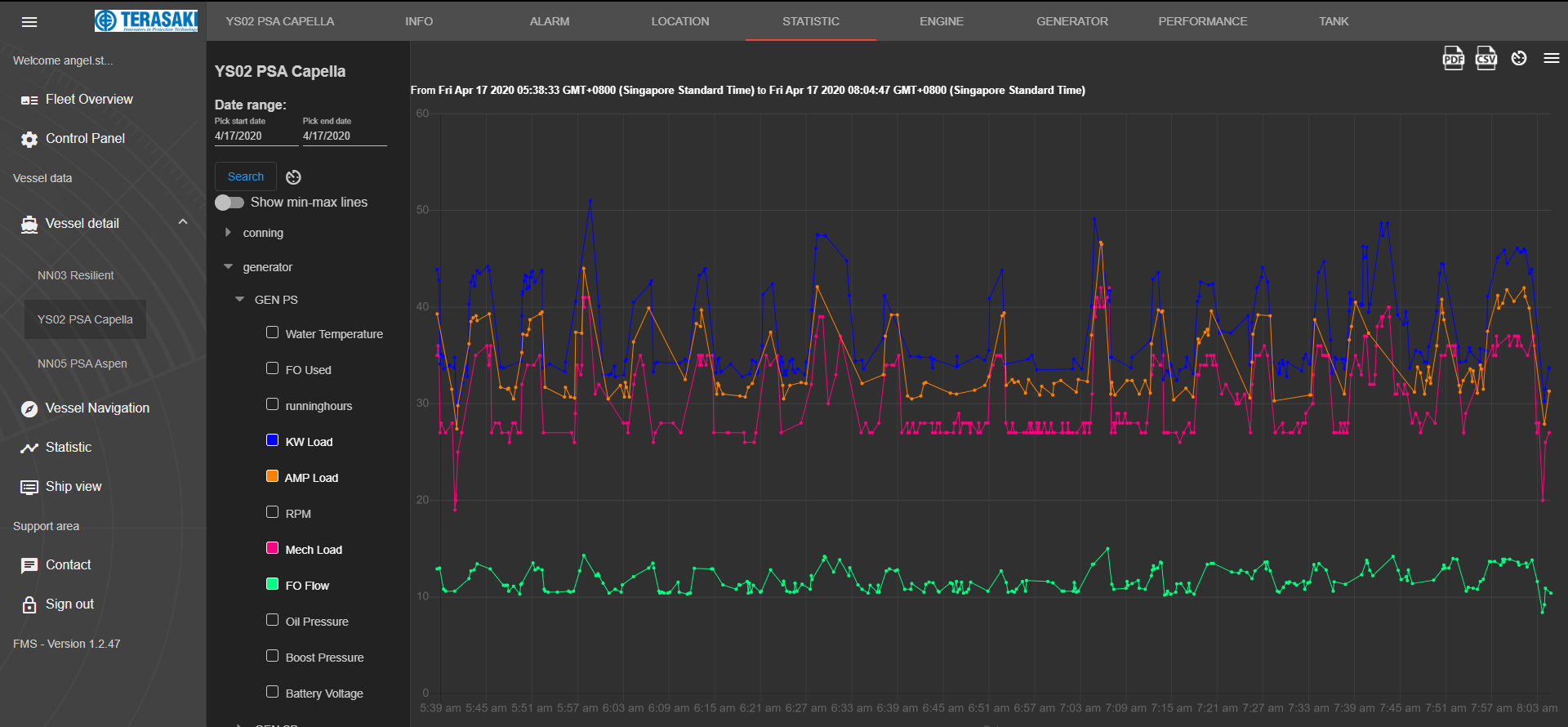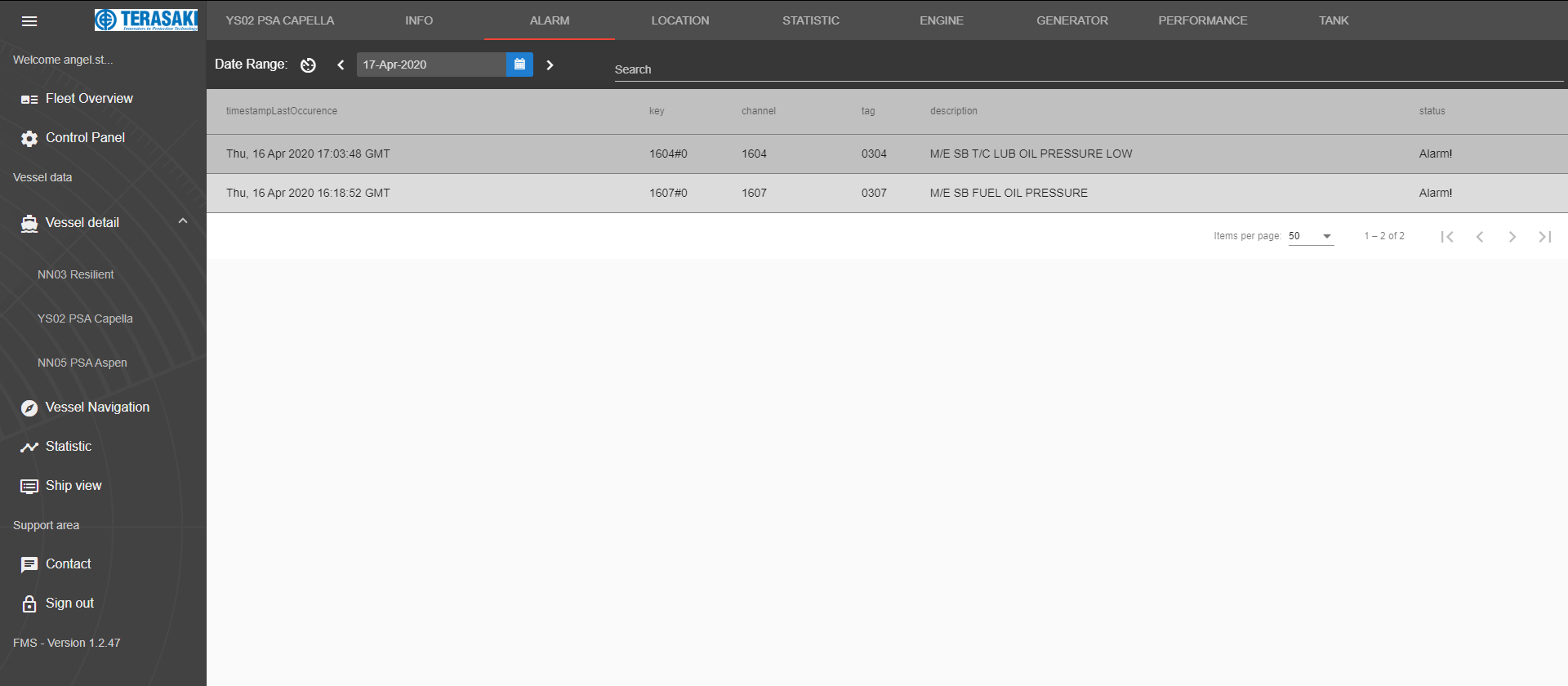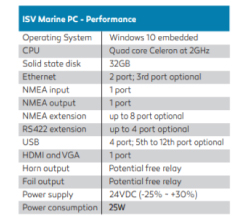 Fleet Management System
The Fleet Management System provides a system that enables the monitoring of all ships in your fleet from your office and in real-time, with a route tracking that can date months in the past. Terasaki has found a way to improve utilisation by maximising the reports generated from this data, for operators to see where utilisation is not optimal. Not only can you monitor and record all the parameters, alarms, and movement of each vessel, but you can also compare data from other vessels.
With this new system, prepare to be met with a well-utilized fleet that boosts productivity, decreases costs, and increases profitability.
The Fleet Overview page lists user-selectable status information for all vessels of the fleet.
Automated report generation on the Statistic View page allows freely selectable parameters to be mapped over a given timeframe.
The Map View allows you to see the recent position of any individual vessel.
There is secure communication and data storage with double log-in procedures.
The remote viewing of the system is achieved through a particular website, which meets users with the advantage of only needing a web browser, protected by a private and secure connection during every session. But that's not all, the website's 2048-bit SSL connection used to transfer the data is the latest encryption standard up to par with banks and large-scale companies like Google to encrypt data transfers.