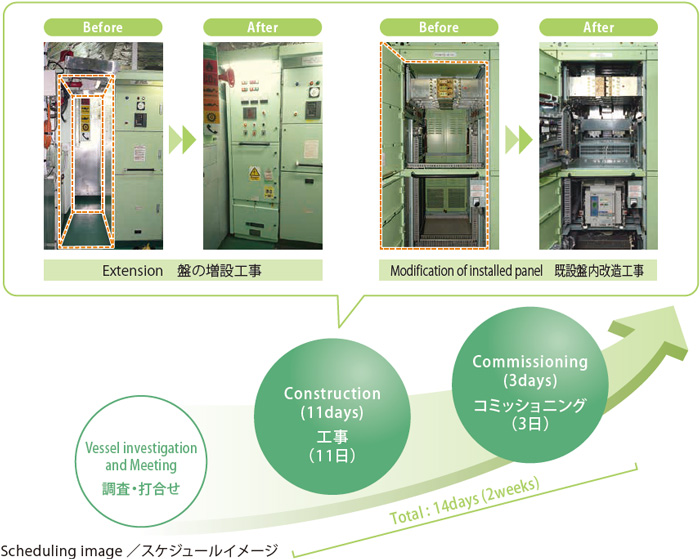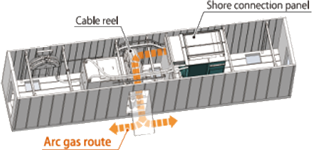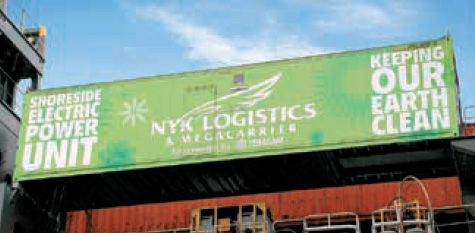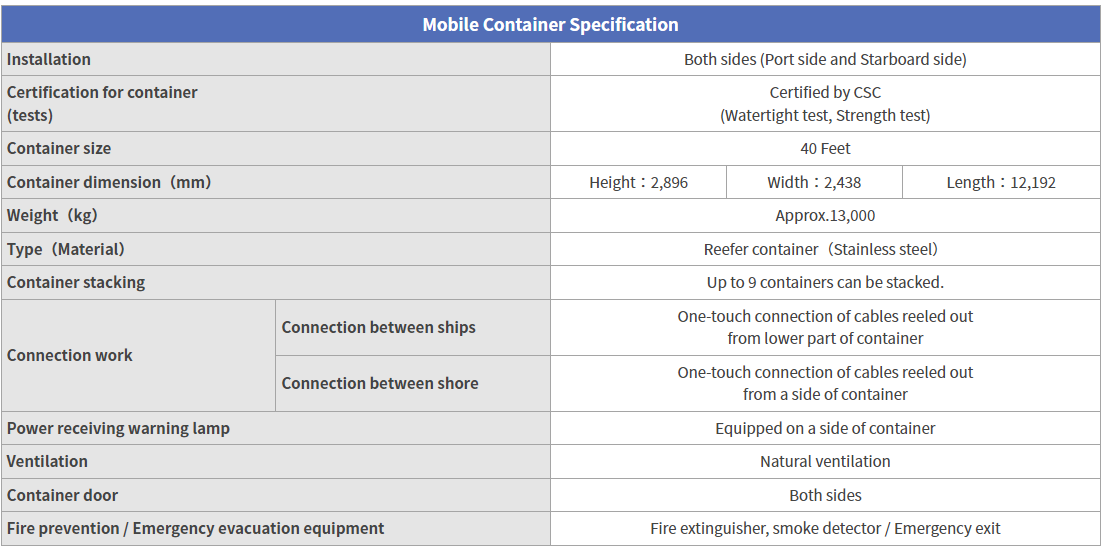 AMP – Shore Connection
Alternative Maritime Power
Environmental concerns have become an important public issue, and the shipping industry has also been taking various measures. TERASAKI Shore Connection keeps off the ship's generating engines while in harbor and receives necessary power from shore. It helps minimize environmental pollutants from the ship and keep the harbor clean.
Model: AMP